A List of the Participants for 2019:



Christmas Tree Hill 9AM-6PM

Save 20% to 50% on many gifts and Christmas items throughout our store.Special Sale on Look-A-Live artificial trees, wreaths, and garlands. New Lanterns—50% off. Lg. 22 oz. Holiday Jar Candles—2 for $28. EssentialOil, Jewelry—40% off. Door Prizes & Holiday Treats.

2801 S. George St.

Christ United Methodist Church (At the Church)


(9:00 AM to 3 PM)
Come and have fun and check out all we have for adults and children; Tea Party, Craft making for children. Beautiful gift baskets or quilt for auction. Lots of delicious food. Starting with breakfast; then soup, sandwiches, cookies and more. Beautifully decorated Sanctuary and music to fill your hearts with joy for Christmas.
200 N. Main St., Jacobus, PA 17407
Ph. 717-428-1424 or 717-428-2381

https://www.christchurchjacobus.com/
SALEM LUTHERAN CHURCH
(9AM-4PM)


Salem will feature a variety of musical performers by children, organist, vocalists, and a bagpiper for your entertainment throughout the day. Salem will also offer lunch items, bake sale, crafts, attic treasures, and a silent auction for you.








99 York Rd. ,
Jacobus, PA 17407

Ph.428-2811
Grey Beards Antiques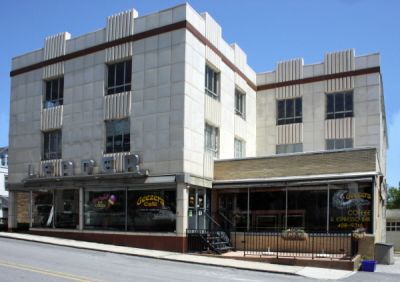 (9 AM to 5PM)
Come in, browse our 4 floors of antique and vintage décor all decorated for Christmas. Return on November 30

th

& December 1

st

for Open House. Door prizes, Light Refreshments or sit down lunch in Boone's Café. 15% off on antiques (not food) all day. Parking available on the street or the north end of Smith Village Parking Lot.
51 North Main Street

Jacobus, PA 17407
Ph. 717-428-9316


https://www.facebook.com/pages/category/Antique-Store/Grey-Beards-of-Jacobus-1974106692915601/

Smith Village Home Furnishings

(10 AM to 5 PM)

Come in and browse our holiday décor and home accessory items, perfect for holiday gift giving… clocks, pictures, lamps, tabletop items and more! Receive Special discounts on home furnishings and accessories. Enjoy free Refreshments in our café. Bring this flyer in to receive a free Christmas Ornament. Free Gift for the kids who come into store, too.

34 North Main Street , Jacobus, PA 17407
Ph. 717-428-1921 Contact: Colleen Schaffner

www.SmithVillage.com
Goodwill Fire Co. No.1 of Jacobus
(9 AM to 3 PM)
Variety of vendors, breakfast, lunch & baked goods will be available. Gift Basket Raffles, Jewelry and Crafts. Plenty of parking in the rear of the Fire Company. Easy access in & out and handicapped accessible. We hope to see you on the day of the event. Proceeds benefit the Fire Company.
1 South Main Street, Jacobus, PA 17407
Ph. 717-428-1436
www.goodwillfire18.com
Salem United Church of Christ


(9AM to 4PM)
Experience the magic of Christmas! Quality Crafts from local vendors. Homemade Chicken Pot Pie and Cabbage Slaw to enjoy here or take home. Salem's Sticky Buns. Baked Goods to benefit our Vacation Bible School.
24 Franklin St.(behind the ball park)
Jacobus, PA 17407
717-428-2443
https://www.salemuccjacobus.net/
Jacobus Lions Club Ambulance Building(9AM - 4PM)

Enjoy some refreshments and take a chance on a Lucky Lions Raffle table with the winners selected at 3:45 PM. Shop at a variety of craft vendors. Free blood pressure checks. Tour the Jacobus Lions Club's ambulance building and ambulances that serve you. The ambulance service provides 24/7 coverage of Jacobus, Loganville, Springfield and York Township areas. Information on the Lions and ambulance service will be available.

THIS YEAR, Lions KidsSight Vision Screening Project- FREE Vision screening for children ages 6 months through 6 years.
18 S. Main Street

Jacobus, PA 17407

717-659-3865
Christmastime in Loganville Craft Show
at the Dallastown Area Intermediate School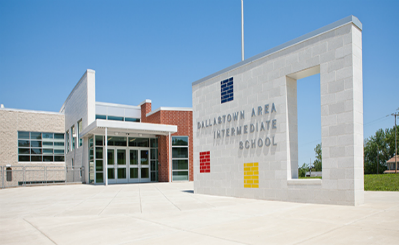 (9 AM to 4 PM)

YEAR 5 AT DALLASTOWN AREA INTERMEDIATE SCHOOL.
Quality crafts. 80+ vendors, including returning loyal as well as new! Enjoy lunch in our Lioness Café (with plenty of seating) serving Godfrey's pit beef and pulled pork, hot dogs, baked goods.


Annual eyeglass collection and canned goods donation to support community families. Use blue/cafeteria or yellow/flagpole entrance.

Basket and Quilt Raffle

will be located
at the Jacobus Ambulance Building

100 PERCENT OF PROFITS FROM OUR CRAFT SHOW ARE RETURNED TO COMMUNITY ORGANIZATIONS!!
We Need Your Help!!!
Donations of Canned Goods and Non-Perishables will be collected at the Dallastown Area Intermediate School for Holiday Food Baskets for Local Families.


Please help your Neighbors celebrate the Holidays!
Your donations will be greatly appreciated!
Dallastown Area Intermediate School
94 Beck Rd., York, PA 17403
pbishard@gmail.com

717-968-1640
STATE SENATOR
KRISTIN PHILLIPS-HILL'S DISTRICT OFFICE
(9AM -4PM)
Senator Kristin Phillips-Hill warmly invites you to join her and her staff in sharing light refreshments, sparkling conversation, and holiday cheer during her open house at 6872 Susquehanna Trail. Please stop in to receive a friendly welcome, enjoy a vintage model train display and experience the joy of the season!
6872 Susquehanna Trail
PO Box277
Jacobus, PA 17407
717-428-9889
//www.repkristin.com/contact.aspx
Codorus Church of the Brethren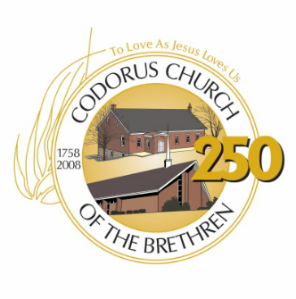 (8 AM to 3 PM)

Relax, sit, and enjoy our homemade soups & baked goods, baked potatoes with toppings, sandwiches & soft pretzels. The Lehman Center will offer crafts & baked goods to benefit their crisis nursery. The Village Library of Jacobus will sell gently used books at great prices. Many additional craft vendors.

Rt. 214 East of Loganville,
Loganville, PA 17342
Ph.717-428-2374

//www.codoruschurch.org/
Emanuel United Methodist Church
(9 AM to 3 PM)
Crafts, plants
, and merchandise
vendors
, baked goods, Southern York County pantry and
gourmet food truck
.
40 S. Main St.
Loganville, PA 17342
https://www.emanuelumc.org
/
Christ Lutheran Church
(9AM to 3PM)

Chicken Corn and Ham Bean Soups, Sandwiches, Desserts, and Beverages are served for lunch and available for carry-out. Also on sale are Baked Goods & Christmas Treasures. Raffle Items include Themed Baskets & Gift Cards valued at more than $1,000. Children can visit the free Make - N - Take Craft Table.
80 South Main Street, Loganville, PA 17342
Ph. 717-428-3523

https://www.facebook.com/ChristLutheranLoganville/
Brown's Orchards
(9 AM to 4PM)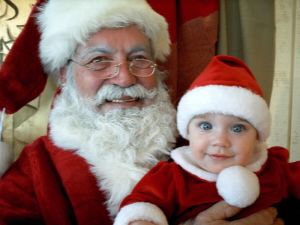 Café open at 8 a.m. for breakfast. Holiday shopping. Store sampling. Visit Santa 10 a.m.—2 p.m.
8892 Susquehanna Trail, Loganville, PA 17342
Ph. 717-428-2036
www.brownsorchards.com




Glenview Christian & Missionary Alliance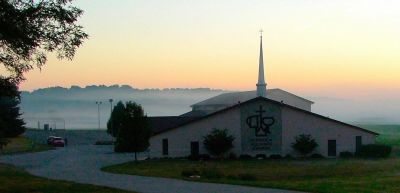 (9 AM to 3 PM)

We welcome you to stop by and see a wide variety of local quality crafters to help you with your Christmas giving. Our Youth Café will be open for "eat in" or "take-out." They will offer eggs, sausage, pancakes, loaded baked potatoes, chili, walking tacos, hot dogs, pulled pork sandwiches, meatball subs, soft pretzels, coffee, hot chocolate, soda, water, and delicious baked goods. Children's activities also available—bring the kids!
10037 Susquehanna Trail South
Glen Rock, PA 17327

New Hope Bible Church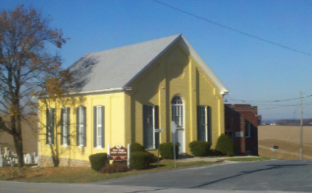 (9AM to 3PM)
You are invited to come and enjoy a time of fellowship and fun as you shop for the holidays! We will have an assortment of crafts and Christmas ornaments, as well as books for sale, along with baked goods and drinks. Come visit us!



1656 Smeltzer Rd.

Seven Valleys, PA 17360 717-428-3677
ST. PETER'S CHURCH
(9 AM to 3 PM)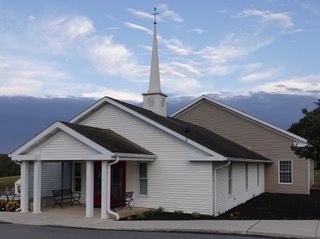 Chicken corn, crab vegetable, cream of crab, ham & bean soups. Crab cakes, fish sandwiches, oyster, and other sandwiches will be served. Call ahead orders for soups are great. Carryouts are available. Baked goods and handmade crafts are great for gifts. Call (717) 428-3559.
NW Corner of Seitzville & Yellow Church Rd.,

1708 Seitzville Rd 717-881-1549

https://www.preparingyouforeternity.org
Friedensaal's Lutheran Church

(9 AM to 3 PM)

Carry out Pot Pie (Chicken and Beef). Special coffee. Perrydell items, Baked goods, Apple Dumplings. Flea Market. Crafts. wreaths and green arrangements. Sandwiches.




9138 White Church Road

Seven Valleys, PA 17360
717-428-3453
https://www.facebook.com/FELCSevenValleys/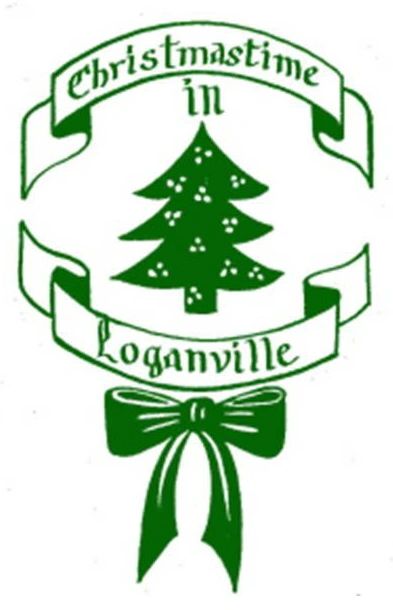 Come visit us on
Saturday,
November 23rd, 2019!